iPhone became a very carry-on electronic device, while you may also need a flash drive in your pocket. It will be cool if you can save file to iPhone instead of USB flash drives. But iTunes say no. We can only import support files, such as MP3, MP4 to iPhone. How can we use an iPhone as a USB Flash drive, which allows us to save files freely?
Here in this tutorial you can see how to turn your iPhone to USB storage with an iOS file transfer tool – iTransfer. Your iPhone don't need to be jailbroken.
Items you need:
iTransfer software ( Click here to download iTransfer )
iPhone USB wire
Your iPhone of course ( Jailbroken or not, both ok.)
Step 1, Download and Install
Download and install iTransfer, this tool is capable of fulfilling data sharing on various Apple products through devices transferring, guaranteeing data security by means of copying iPod to computer, iPhone to computer and iPad to computer, managing files as perfect as iTunes.
Step 2, Connect Your iPhone
Connect your iPhone with computer. iTunes is needed to transfer files to iPhone, but you do not need to run iTunes. Your iPhone should be displayed in iTransfer now.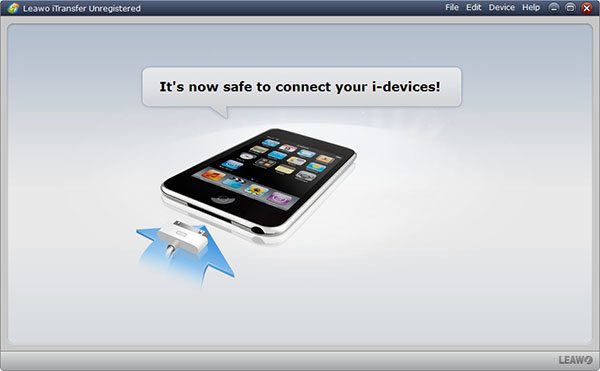 Step3, Import Files to USB Storage
On the iTransfer program, open your iPhone contents list on the left side. You'll find a USB Storage option in there. This option can turn your iPhone to a Flash drive for freely files storage. Click to open it.
Now you can drag and drop any fines you want to storage into iTransfer. Your files will be transfer to iTunes directly. When you need to export these files, you can just connect iPhone to iTransfer, and transfer the files from iPhone to computer easily.
So now, you can freely save any files to you iPhone, just like a USB drive. And this guide is also apply to turn iPod and iPad to Flash drive.