Blu-ray movies get unsurpassed picture and sound quality for its huge storage capacity. It is getting more and more common in home video enjoyment. But it also has more strict copy protection than DVD. And Blu-ray is really expensive. So if we can backup Blu-ray Movies to hard drive, it will save us much time and obviously avoid damaging the expensive and fragile Blu-ray DVD drive and disc.
So what should we do, if we want to backup Blu-ray to computer? What we need only, is a Blu-Ray drive in your computer, and a Blu-ray Copy software.
This software is a smart tool to copy Blu-ray disc and backup Blu-ray on hard disk or DVD discs. It incorporates advanced replication technology that allows you to copy Blu ray disc from various origins to the formats of DVD-5/9, file folder, ISO image and even 1:1 disc duplication for storage.
Step 1, Download and Install Leawo Blu-ray Copy
Click here to download Leawo Blu-ray Copy for Blu-Ray movie rip and clone.
Step 2, Set Source Blu-ray/DVD Movies And Output Target
Click the drop-down button behind Source. Choose a source Blu-ray/DVD files from your local files. You can load Blu-ray/DVD discs, Blu-ray/DVD folders and ISO image files as you like.
Click the drop-down button behind Target, you can set target destination to save output Blu-ray/DVD file on your local computer. Because the Blu-ray movies are huge size, so make sure you have got enough space in the target hard dive.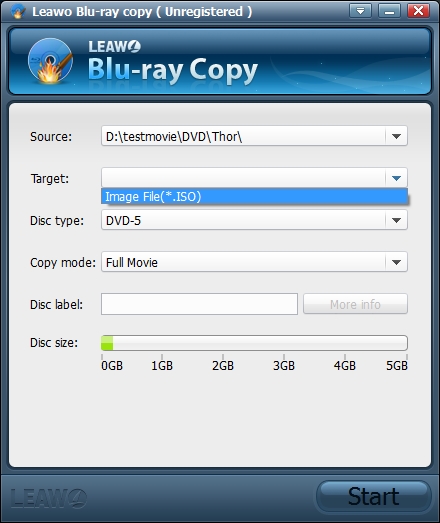 Step 3, Select Copy Mode
To save time, you may want to remove some unneccessery titles and chepters. You can select copy mode, Full Copy, Main Movie, or Custom. If you choose Main Movie, this software will smartly remove all the none movie titles. This will save your time very much.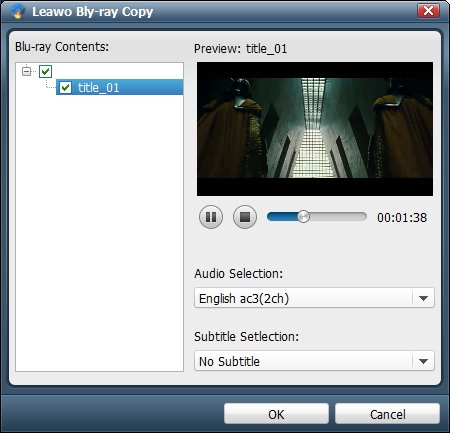 Step 4, Type Disc Label And Start to Copy Blu-ray
In Disc Label area, type the desire name you want, then just click Start button. The software will start to copy Blu-ray movie to hard drive. This will take a while, depends on the movie size and your computer.
I just created a hard-drive copy of "Skyfall (2012)", so I can now play it freely and with no BD drive needed. I hope this guide can help you too.